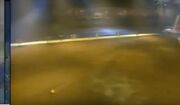 Shot Putt was a event where entrants had to fling yellow balls as far as they could. In 2001, the end of the sand pit was damaged after that years winner flung its second shot, resulting in it being held in a field the following year.
Medalists
Edit
Kluk (Gold, 2000)
Vomit (Silver, 2000)
Twigworth Breaker: 2.62m and 0.00m
Mighty Midget: 3.85m and 4.00m
Armstrong: 0.00m and 0.00m
Curves: 8.72m (new WR) and 0.03m
Alpha One Zero Tango: 9.40m (new WR) and 9.46m (new WR)
Gold Fusion: 4.87m and 5.55m
Vesuvius: 10.65m (new WR) and 10.55m
Miss Cat-Apult: 0.00m and 0.00m
Super Slinger: 11.42m (new WR) and 15.14m (new WR)
Beast Of A Machine: no throw and no throw
Long Shot: 9.10m and 11.44m
Sir Lobalot: 14.6m
Armstrong: 15.6m (new WR)
B.B.B.F.: 26.8m (new WR)
Super Slinger: 0m
Total Recoil: 30m (new WR)
Sir Lobalot: 16.4m
B.B.B.F.: 23.9m
Armstong: 0m
Total Recoil: 29.2m
Super Slinger: 16.4m
Ad blocker interference detected!
Wikia is a free-to-use site that makes money from advertising. We have a modified experience for viewers using ad blockers

Wikia is not accessible if you've made further modifications. Remove the custom ad blocker rule(s) and the page will load as expected.